Featured in this article:
Brooklyn hosts Dallas on Saturday night
The Nets have won eight in a row
Kevin Durant will be out until the All-Star break
Kristaps Porzingis could miss this game
You can watch this game on ABC
Saturday night usually features one big NBA betting matchup that players should have on their ticket. This week is no exception as the Eastern Conference's hottest team, the Brooklyn Nets, welcome the Dallas Mavericks to the Barclays Center in New York. Both teams have some injury concerns, so take that into account as you go over the Mavericks vs Nets odds.
Dallas Mavericks vs Brooklyn Odds and Game Info
Date: Saturday, February 20, 2021; 8:30 PM ET
Location: Barclays Center, Brooklyn, New York
How To Watch: ABC
Where to Bet:
Best Sportsbooks to Bet on NBA Basketball
Mavericks vs Nets Betting Pick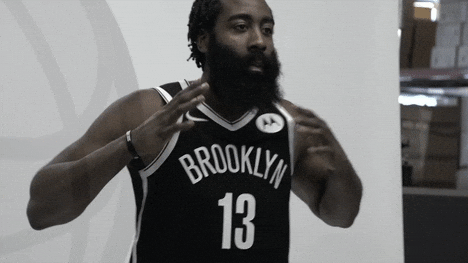 This is the first meeting of the season for these two teams. There is enough offensive firepower on the floor that I would go for the OVER in this game, even with no Durant and/or Porzingis. Doncic is seventh in the league in scoring, while Irving is eighth and Harden is 17th (Durant would be fifth if he played enough games to qualify).
However, the Nets have improved their defense just enough to get a couple stops when they need to. Dallas hasn't shown that ability, even though they can score a lot of points when they're rolling. I'm taking the Nets' moneyline in these Mavericks vs Nets odds.
Dallas Mavericks News: 3 Things
The Mavericks are 15-16 SU and 13-18 ATS
15 of their games have gone OVER the posted total
Dallas is 7-8 SU and 8-7 ATS on the road
Luka Doncic opened the season as the sports betting favorite for the MVP award, and he is still in the mix, averaging 28.5 points, 9.0 assists and 8.4 rebounds. However, Kristaps Porzingis has played just 17 of Dallas' 30 games thanks to a myriad of injuries, and now he might miss this game with a balky back. That puts a lot of pressure on Tim Hardaway Jr., Josh Richardson and Jalen Brunson to perhaps do more on offense than they should. That is also a massive load for Doncic to carry, especially as he just turns 22 on Sunday.
Brooklyn Nets News: 3 Things
The Nets are 22-12 SU and 18-16 ATS
23 of their games have gone OVER the posted total
Brooklyn is 13-5 SU and 10-8 ATS at home
The Nets have won eight in a row. Stunningly, Kevin Durant has missed the last six of those wins with a hamstring strain and will be out until after the All-Star break. However, it helps to have James Harden and Kyrie Irving on the team as well. Harden has averaged 26.4 points, 10.7 assists and 8.9 boards over his last 10 games. Harden and Kyrie Irving came to the conclusion that Harden is the point guard, which allows Irving to play off the ball. He has averaged 27.4 points over his last 10 games. Perhaps the improvement has come on defense, where the Nets have kept three teams under 100 points during this eight-game winning streak. They still have some work to do on that end of the floor, but the Nets are getting better and to quote Harden, it's getting to be "scary hours" for the competition.